Weight Classes
Combat Robotics exists in many different forms across the world. However, one thing it has in common everywhere is that each competition or tournament pits bots against each other within stated weight classes. Note that certain rules vary by competition, and every arena is different.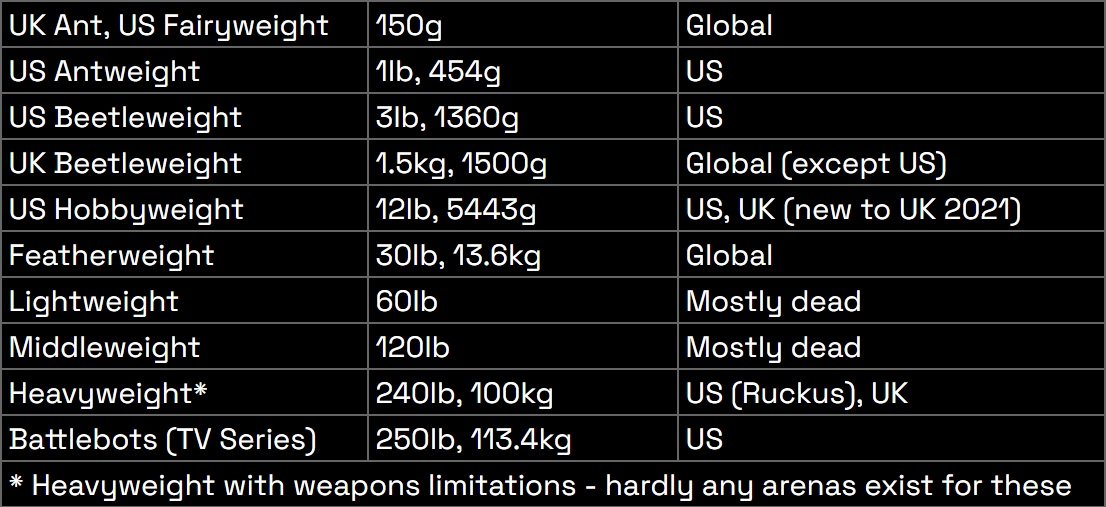 Find Local Competitions
Before jumping in and building a robot, you need to know where it is going to compete, in what weight class, and the rules for that event/weight class. You may be limited depending on where you live and how/where you can travel. Use these sites to find a nearby event in your country or state, and check the event pages for details on weight classes and rules. 
Mostly US: The Builders Database
Global: Robot Combat Events
UK and Europe: Bristol Bot Builders